Practical Programs
[HeKKSaGOn・L-INSIGHT Program 2023] L-INSIGHT Fellows Participated in the "9th German-Japanese University Presidents' Conference"
Four L-INSIGHT Fellows participated in the 9th Japanese – German University Presidents' Conference (HeKKSaGOn 2023) held in Göttingen, Germany, on September 21-22, 2023.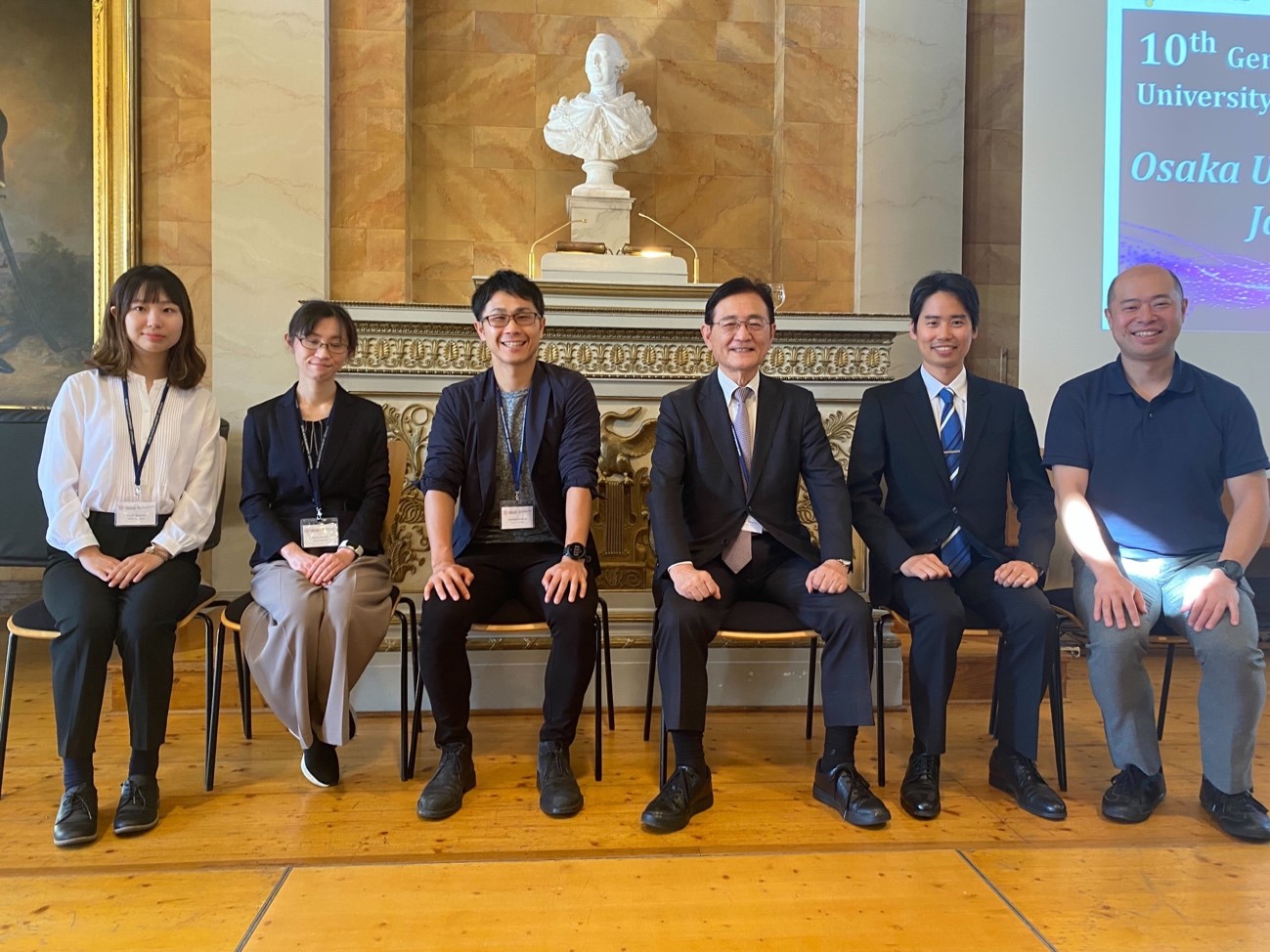 The members of the dialogue group that made up the HeKKSaGOn・L-INSIGHT Spin-off Programme, which took place in December 2022, were reunited in Göttingen for this Presidents' Conference in response to a call by the L-INSIGHT Fellows.
The first day's session included Dr. Masanori Isobe (Kyoto University Hospital), Dr. Kosuke Inoue (Hakubi Center, Graduate School of Medicine), Dr. Kana Eguchi (Graduate School of Medicine), Dr. Kosuke Shiraishi (Graduate School of Agriculture), Dr. Islam Khattab (Institute for Biointerfaces, Karlsruhe Institute of Technology), Dr. Mayke Hoberg, Dr. Nicolai Spicher (Department of Medical Statistics, University Medical Center Göttingen), and Ms. Kelly Amal Durr (Faculty of Law, University of Hamburg) discussed the current state of international cooperation and deepen mutual understanding of their own research environments.
During the plenary session on the second day, Dr. Kosuke Inoue, representing young researchers, gave a powerful presentation to the presidents and participants on the importance of funding opportunities for young researchers and the future prospects of the program, as well as introducing past exchanges and research results through the HeKKSaGOn framework.
We would like to thank once again all the parties involved at Kyoto University and the German universities for their understanding and cooperation in the implementation of this program.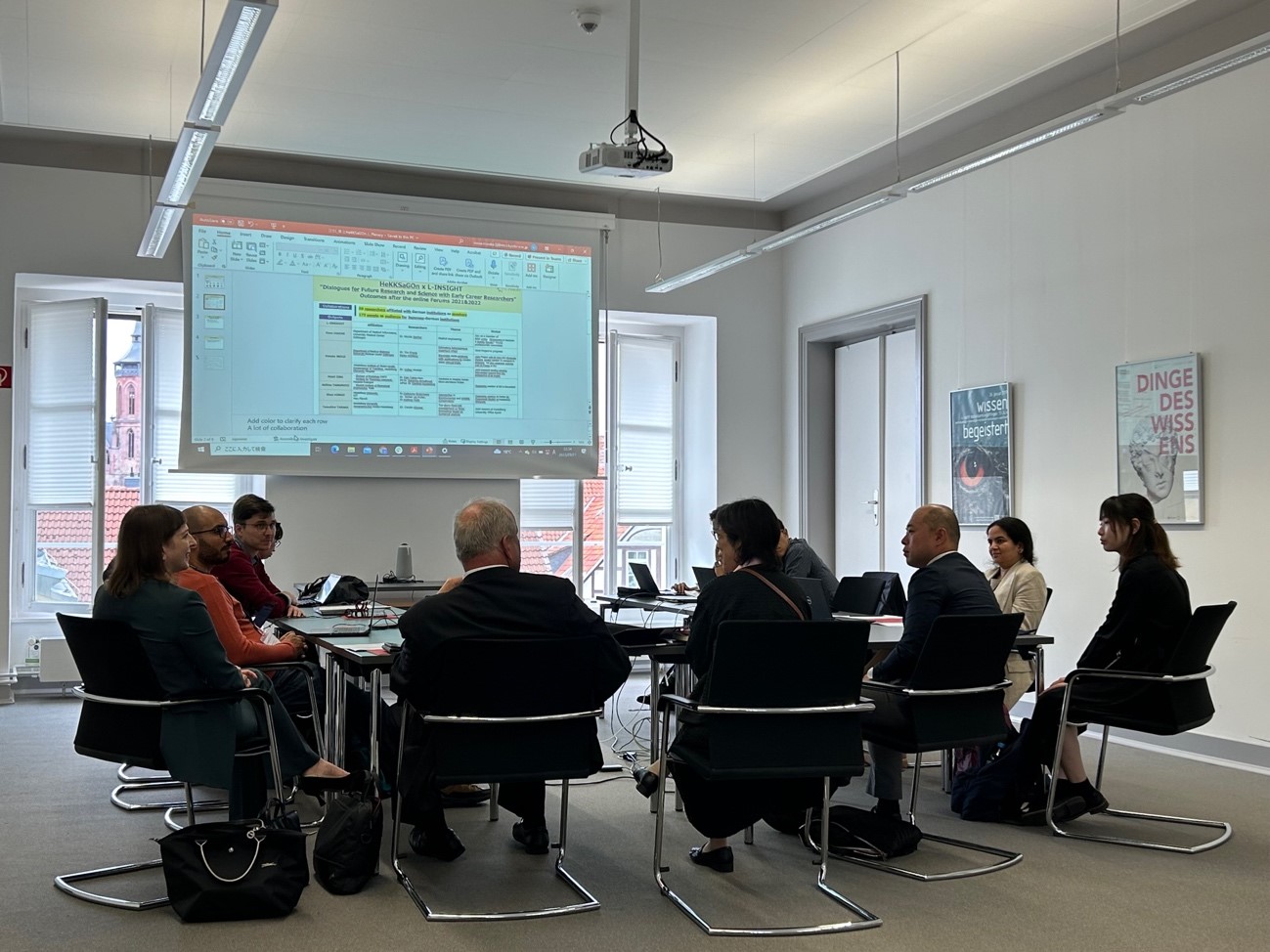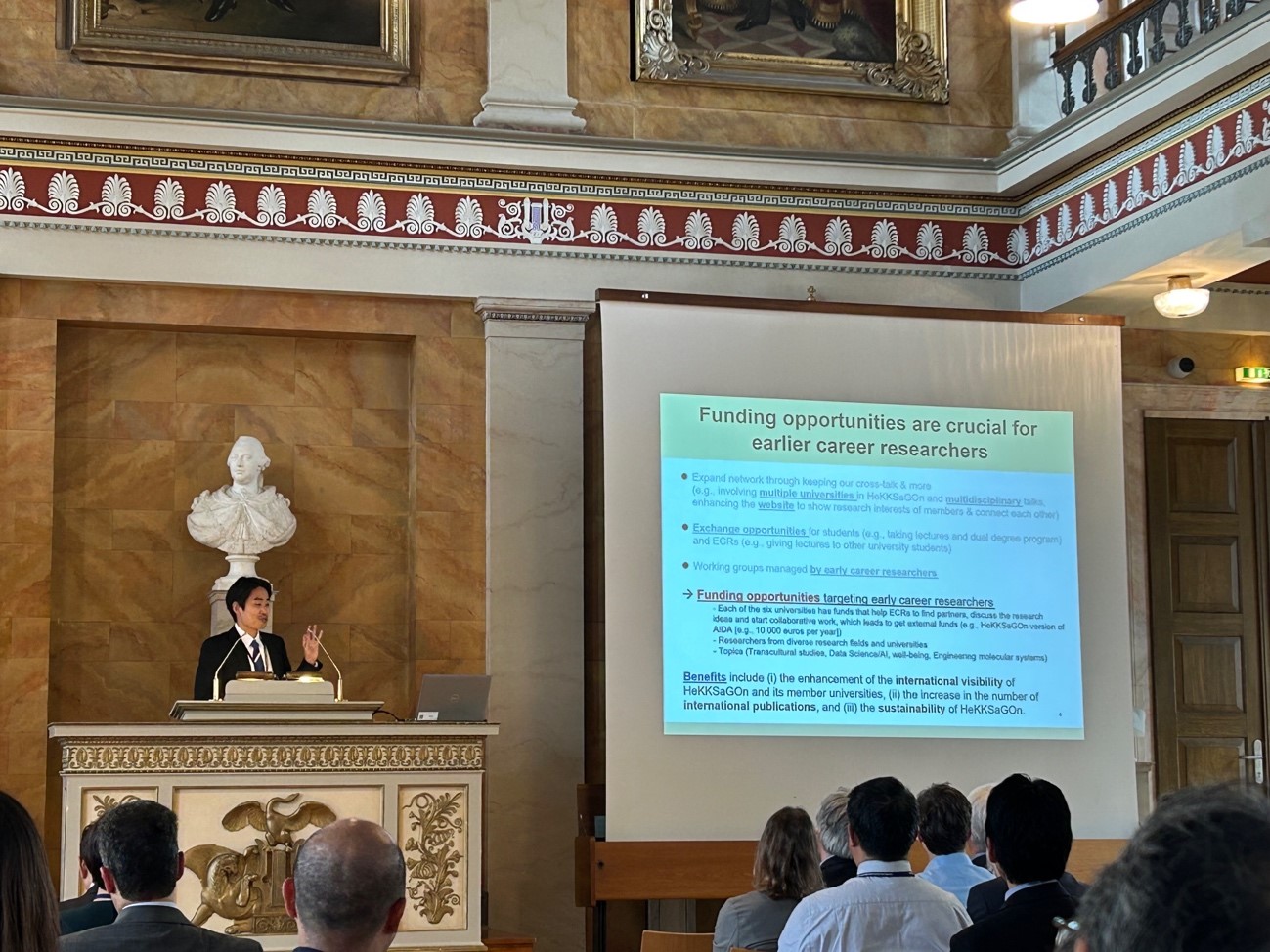 Related to Fellows