Core Programs
L-INSIGHT Career Program "Global Mobility for Early Career Researchers in a Post-pandemic World" Activity Report (Jan 27, 2023)
On 27 January 2023, L-INSIGHT, in collaboration with Kyoto University's Research Administration Center and Division of Graduate Studies, held the L-INSIGHT Career Program "Global Mobility for Early Career Researchers in a Post-pandemic World." Although participants had to brave the lingering effects of a heavy snowfall, more than eighty people, including graduate students and early career researchers from Kyoto University and other universities in the region, came to the Kyoto University Clock Tower Centennial Hall's International Conference Hall and engaged in lively discussions. In addition, 184 people applied to participate virtually.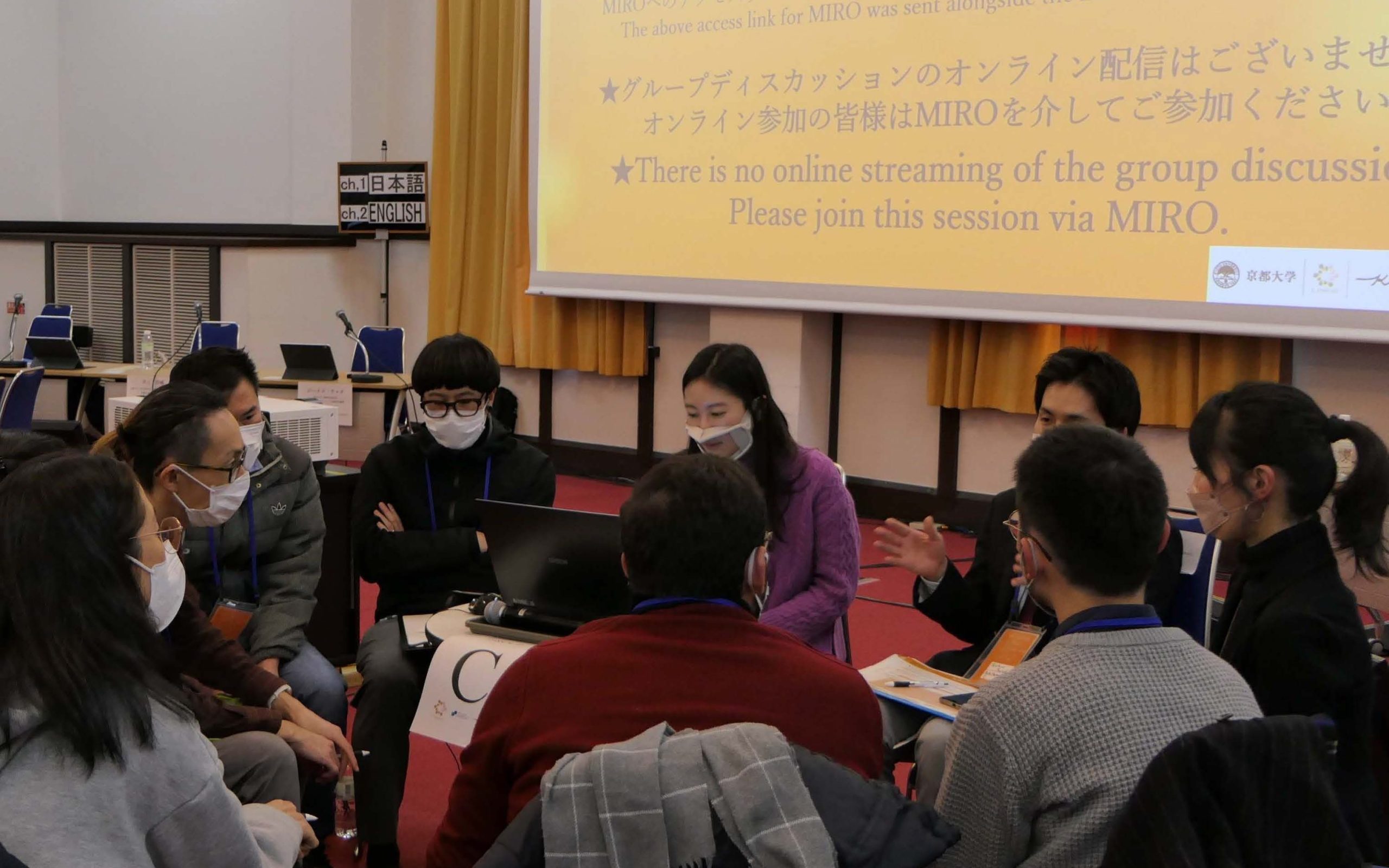 *Speaker titles current as of day of event
At the event's opening, Professor Tokitoh Norihiro (Kyoto University Executive Vice-President for Research) offered welcoming remarks and promised to support early career researchers in whatever way he can from his position. Next, Professor Kano Mitsunobu (Okayama University Vice President and L-INSIGHT Advisory Board member) offered food for thought regarding careers while drawing from his own experience, discussing how to perceive the world today and make choices as a scientist.
In Part 1, three internationally active early career researchers presented the turning points and lessons they have experienced while working across borders around the time of the pandemic. These were more than just simple success stories. Assistant Professor Inoue Kosuke (L-INSIGHT Fellow/Graduate School of Medicine, Kyoto University) focused on networking that draws from experiences at schools abroad. Associate Professor Zenas Chao (University of Tokyo Institutes for Advanced Study) talked about continually making choices—something that requires self-transformation and is not necessarily pleasant—and exploring while studying overseas. Professor Jennifer Coates (University of Sheffield) discussed, especially for early career researchers in Japan, the proper mindset when studying at schools in countries other than one's own. After Associate Professor Fujiwara Ayano (Japan University of Economics) reported on her latest individual event history-based research regarding researchers' international movement, ten facilitators, including L-INSIGHT fellows Yoshimitsu Nana (Graduate School of Engineering) and Yamada Shintaro (Graduate School of Medicine), led a lively group discussion with speakers and other participants, while also taking up questions and opinions received online. Assistant Professor Arai Yasuyuki (L-INSIGHT Fellow, Kyoto University Hospital) moderated the plenary discussion and asked the speakers for further suggestions across the group discussions.
In Part 2, URA Fujita Hiroyo (Kyoto University Research Administration Center) held a workshop titled "Let's Start Interdisciplinary Research Today!" as part of the "Life as a Scholar" seminar series, a showcase of the support available for early career researchers. The participants had a lively discussion that included the speakers from the first session.
Part 3, Networking and Refreshments, included various casual discussions moderated by URA Sonobe Taro. In-person participants and speakers, some of whom already knew each other, joined in. Associate Professor Nakano Asa of E-NER served as the overall facilitator of this program.
Associate Professor Nakano Asa of E-NER served as the overall facilitator of this program.
Participants commented that the program offers a good foundation for career development when working as researchers in Japan, as well as that it inspired confidence to put oneself in new environments. Also, many said that they hoped it would be held every year. Through opportunities for information exchange and discussion that transcend disciplines and nationalities, L-INSIGHT will continue to support early career researchers from Japan and abroad who seek to play an active role on the world stage.
Related to Fellows