Course: Designing Researchers' Life, No. 2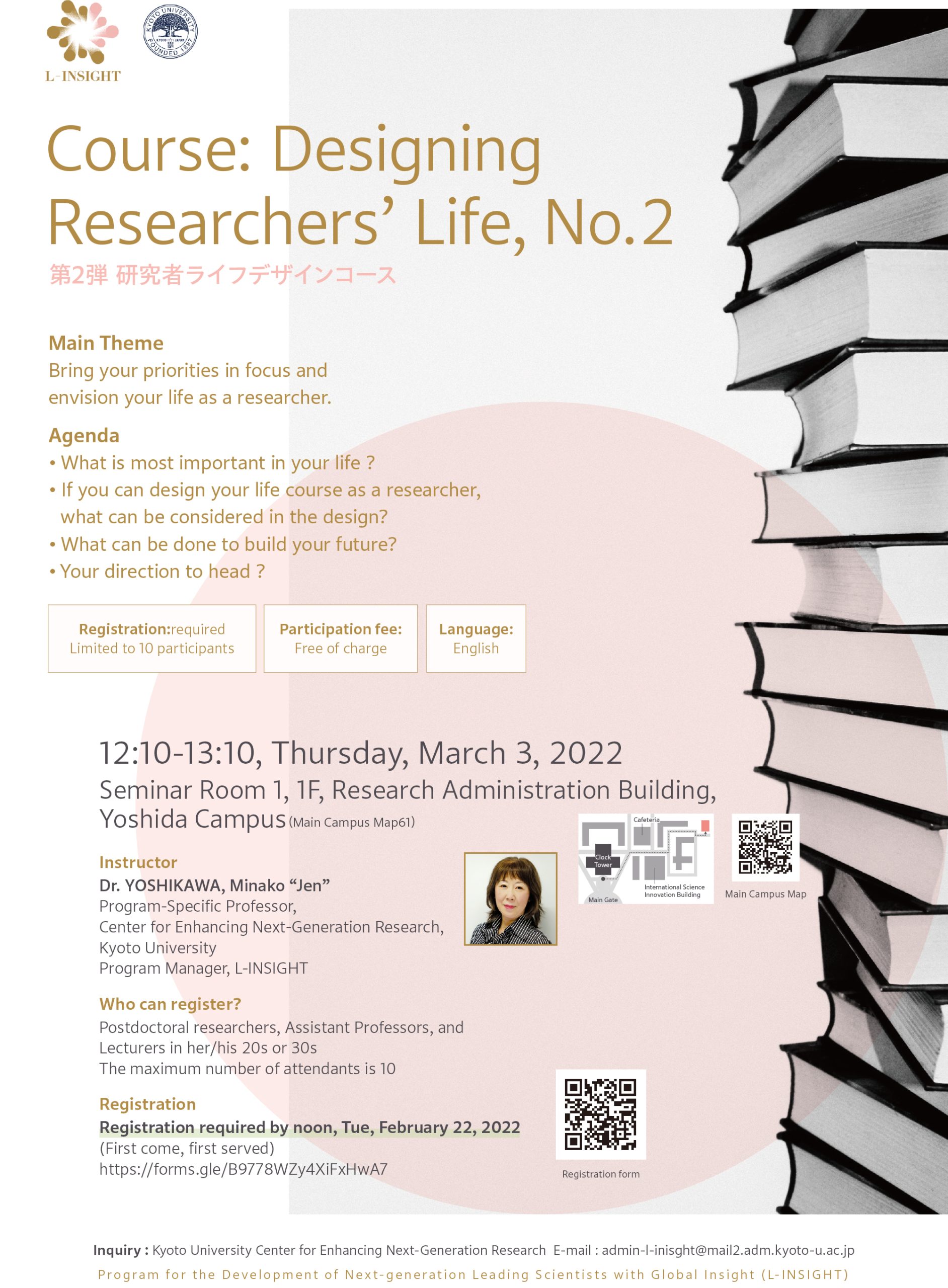 Main Theme
Bring your priorities in focus and
envision your life as a researcher.

Agenda
• What is most important in your life ?
• If you can design your life course as a researcher,
what can be considered in the design?
• What can be done to build your future?
• Your direction to head ?
Date

12:10-13:10, Thursday, March 3, 2022

Venue

Seminar Room 1, 1F, Research Administration Building,Yoshida Campus

Language

English

Eligibility

Postdoctoral researchers, Assistant Professors, and
Lecturers in her/his 20s or 30s

Number of Participants

The maximum number of attendants is 10

Registration

Trainer/Facilitator

Dr. YOSHIKAWA, Minako "Jen"
Program-Specific Professor,
Center for Enhancing Next-Generation Research,
Kyoto University
Program Manager, L-INSIGHT

Contact

Kyoto University Center for Enhancing Next-Generation Research(L-INSIGHT)
E-mail : admin-l-insight@mail2.adm.kyoto-u.ac.jp

Organizer

Kyoto University Center for Enhancing Next-Generation Research